For over ten years, Michelle Fabio, Esq. provided personal statements critiques to aspiring law students; in that time, she received countless thanks and praise for her thorough, helpful reviews — and so The Art of the Law School Personal Statement was born, combining all her knowledge in one handy volume.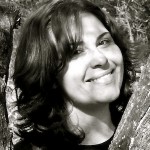 Michelle is the former About.com Guide to Law School, a licensed attorney, Managing Editor of Gemelli Press, and freelance writer and editor. Through her time at About.com, Michelle consulted with admissions officers at top law schools around the country.
She knows what law school adcomms want to see in personal statements — and what makes an essay forgettable or even harmful to an otherwise solid application.
Quick example? All too often, law school applicants fail to focus on the obvious, i.e., showing they will succeed in law school. Professor X in Law School Undercover gives an excellent description of what a PS theme should be: "You are diligent, thorough, and organized."
Easy peasy, right? But how can you present that most effectively to the admissions committee? That's where Michelle's book can help.
Education
Michelle is a graduate of Duke University with an A.B. in English and history, cum laude, and attended Temple University's Beasley School of Law on a Law Faculty Merit Scholarship. While at Temple, she served as an editor on the Temple Law Review, published an award-winning comment on professional responsibility, and also won several awards for academic performance, community service, and writing.
Upon graduation, she served as an appellate law clerk to Justice Frank J. Montemuro, Jr. on the Pennsylvania Superior Court.